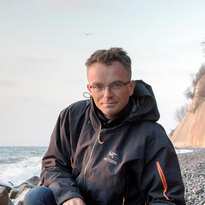 David Pattyn

David is een natuurfotograaf die zich graag bezig houdt met het fotograferen van vogels, zoogdieren en landschappen. Hij legt zich graag toe op onderwerpen voor langere periodes om op die manier tot betere resultaten te komen en een verhaal te kunnen vertellen.
Daarmee is hij vele malen succesvol geweest in internationale fotowedstrijden zoals Wildlife Photographer of the Year (GB), Nature`s Best (VS), GDT European Wildlife Photographer of the Year (Duitsland), Asferico (Italië), Glanzlichter (Duitsland), AFPAN (Frankrijk) etc.

Artikelen en foto`s worden geregeld gepubliceerd in tijdschriften zoals Camera Natura, Naturfoto, Nat'`Images, Roots, Vogelmagazine, BBC Wildlife, etc.

David wordt vertegenwoordigd door het Britse fotostockbureau Nature Picture Library (naturepl.com) en werkt samen met Brabants Landschap.